Most homeowners haven't had an insurance claim in the last 15 years. But what does that mean exactly?
Are home insurance claims common?
Good news: the majority of homeowners are claims-free. We recently surveyed homeowners across the US to find out how many filed a home insurance claim in the last 15 years. Only 11 percent did.
That's encouraging for a couple reasons:
We also asked those who did file claims about the damage they faced, the cost of the loss, and how their claims experience was. Let's see what they said.
Survey highlights
Of the 11 percent of surveyed homeowners who filed a claim in the last 15 years, most filed because of hail, wind, or flood damage.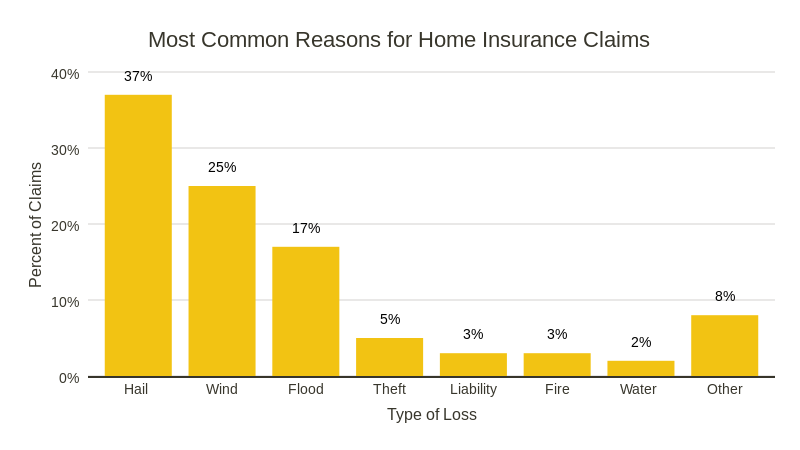 Most claims fell within the $1,000 to less than $5,000 range and the $5,000 to less than $10,000 range.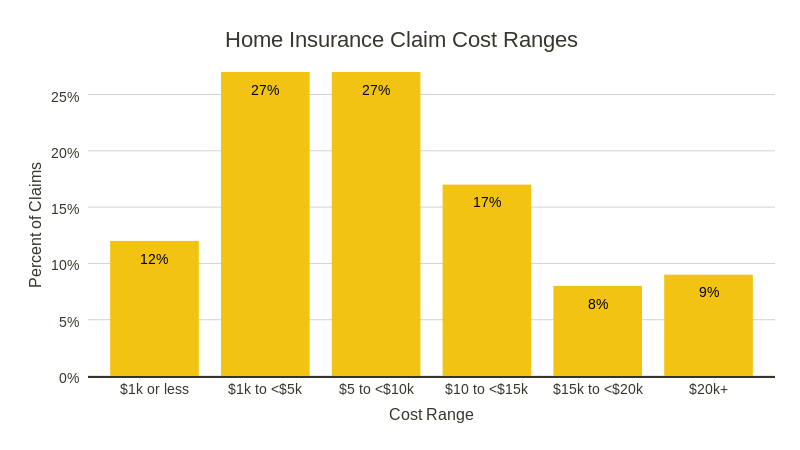 Of the steps involved in filing a claim, respondents struggled most with receiving appropriate payment for their claim (with 25 percent saying it was either somewhat or very difficult), followed by dealing with the claims adjuster (about 19 percent either had a somewhat or very difficult time with this).
About 36 percent described the overall claims process as either somewhat or very stressful, though most (67 percent) were very satisfied with how their provider handled the claim.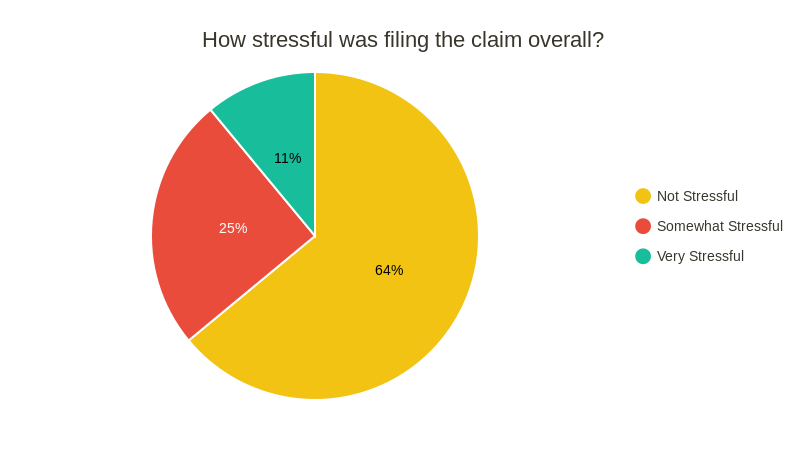 Most claims were caused by hail, wind, and flood damage.
2 things to do before filing a claim
While the hope is that you'll never have to use your insurance, you never know what the future holds. These are some steps you can take now before you ever experience a loss. Your future self will thank you:
Keep good records. Create a home inventory now – it can be invaluable when you face serious property damage. Essentially, a home inventory is a list of valuable items you own. A thorough account will include a photo of the item; its make, model, and serial number; receipts; and its appraisal, if applicable. This inventory will help you keep track of what's damaged or missing and how much it's worth. This documentation can be used to support your claim. Learn more here.
Review your policy every year. Your declarations page – usually the first page of your home insurance policy – lists the incidents your insurance covers and the maximum amount you can get from a claim. Check this page before filing a claim to see if your loss is covered before you initiate the claims process, which can be logged on your insurance report and potentially impact your coverage options in the future. This yearly review of your policy can also help you make sure your coverage still reflects the current realities of your home life. You don't want to be left underinsured.
When in doubt about your coverage and or claim, reach out to your insurance provider for guidance. That's what we're here for.
How to harden your home
One of the most important things you can do as a homeowner is to harden your home against perils. This not only reduces your likelihood for filing claims, but it can also help you better protect your loved one. Here are some tips that can minimize claims at your house:
Avoiding claims just makes good sense. Seriously, who needs the hassle? But if you do need to file a claim on your Kin Insurance policy, we work to make that as easy as possible. See how in our Hurricane Ida recap.