If you have home insurance from Florida Specialty Insurance Company (FSIC), it's time to shop for a new policy.
What Happened with FSIC
As you may have heard, the property and casualty insurance company Florida Specialty Insurance Company (FSIC) is being liquidated as of October 2, 2019.
If you're an FSIC policyholder, don't panic. Just because your insurance company is shuttering doesn't mean you're out of options for affordable home insurance.
It does mean you should act quickly to secure another policy, though. It's hurricane season – a time when your Florida home especially needs protection.
The fix: apply online or give Kin a call at 866-204-2206, and we'll get your new policy squared away.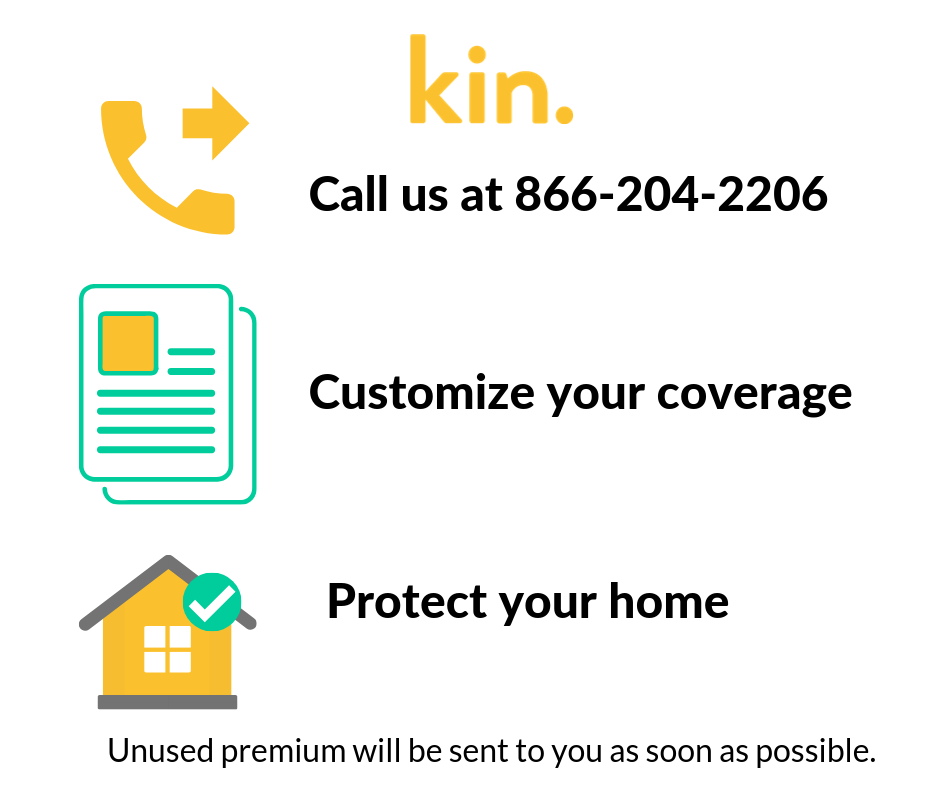 It's Hurricane Season, So Make the Switch Soon
All FSIC policies will be cancelled as of November 1, 2019 at 12:01 a.m., and any unused premium will be refunded once the policy is cancelled.
You have until this date to buy different homeowners insurance in Florida.
But it's important to plan ahead during hurricane season. If a storm approaches the Florida coast, many insurers (including Kin) may put moratoriums in place. These moratoriums mean insurers can't bind your coverage until the storm passes, and that could cause unexpected delays – or lapses if you've waited too long.
The High Cost of a Lapsed Home Insurance Policy
Don't wait until after the FSIC cancellation date to get a new policy, either. If your insurance lapses and a hurricane hits, you won't have financial resources to help pay for the damages.
Think it won't happen to you? In 2018, 2.8 million Florida homes were at risk for storm surge damage from hurricanes. The homes would've cost $552.4 trillion to completely rebuild, including labor and materials.
Plus, if your policy lapses, some insurance companies may not even offer coverage for your home. The ones that do might increase your premiums on account of the lapse.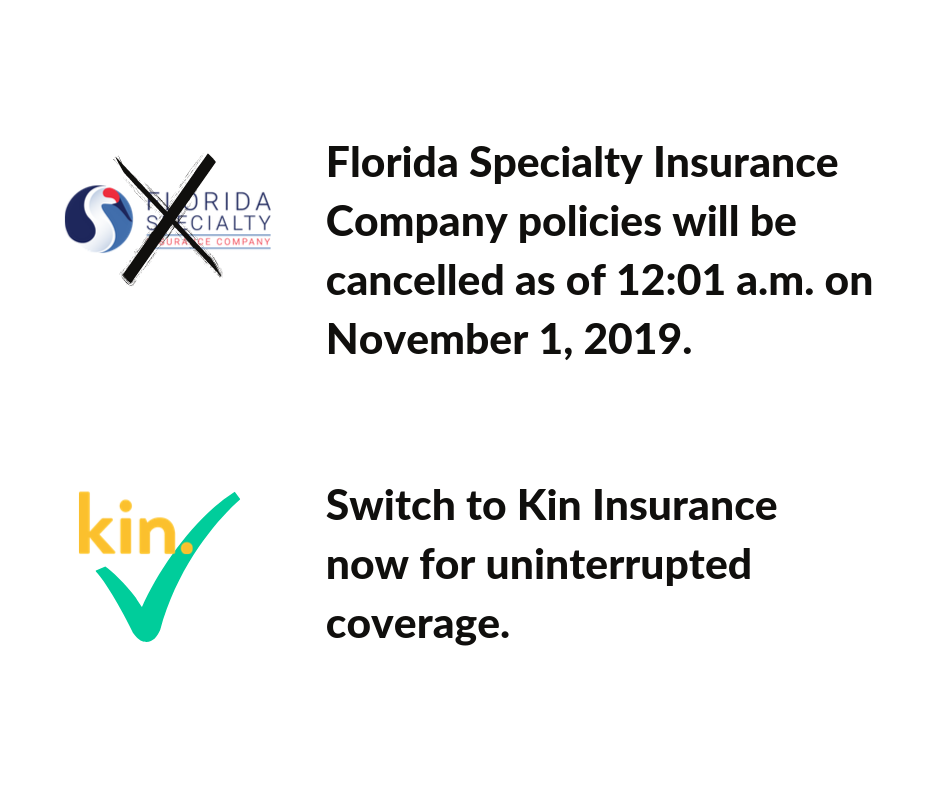 What to Have on Hand to Get Insured Even Faster
To switch to a new policy as seamlessly as possible, it helps to have these documents ready to go:
Your FSIC policy's declarations page (a summary of your coverage)
Your most recent wind mitigation inspection
Security alarm certificate
Understand if you qualify for Florida Homestead Exemption.
Get Covered & Get Peace of Mind
Apply online for a quote or give us a call today at 866-204-2206 to make sure your home, condo, or mobile home don't experience a gap in coverage. We'll walk you through your options and help you weather whatever storms may come.