Whether you're trying to attract buyers or make your home more inviting to guests, you want your home to be beautiful inside and out. These simple curb appeal ideas can spruce up your home's exterior in a way that prospective buyers and guests will love.
1. Choose Unique Landscaping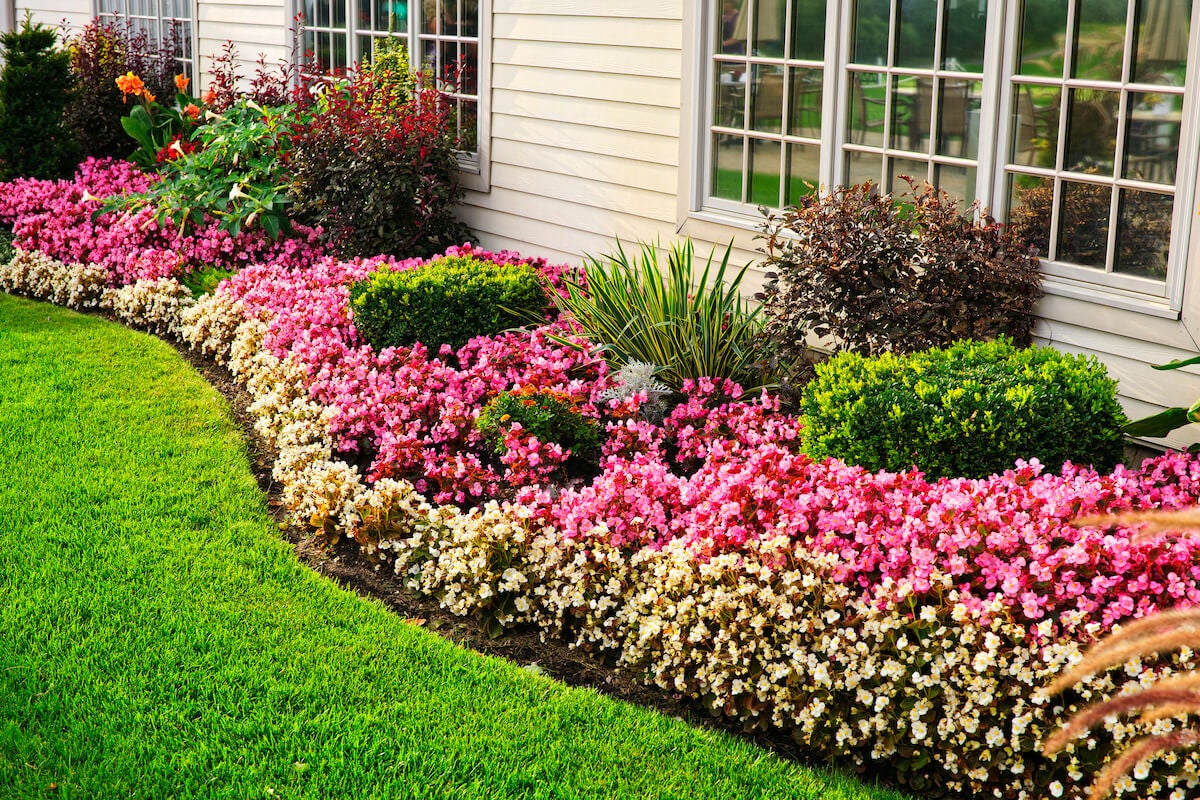 Landscaping acts as a frame for your home, so keep it interesting.
When it comes to curb appeal, landscaping is of the utmost importance. Your yard frames your entire house, so you want to make sure your lawn, trees, and other greenery are healthy and neat.
"You want your property to appear well put together, and having interesting trees and plants can make it seem like a unique find altogether," says Jeremy Yamaguchi of Lawn Love. "Trees or plants with unique colors, shapes, or that are simply different from what the surrounding yards have will all work."
2. Add Potted Plants to Your Entrance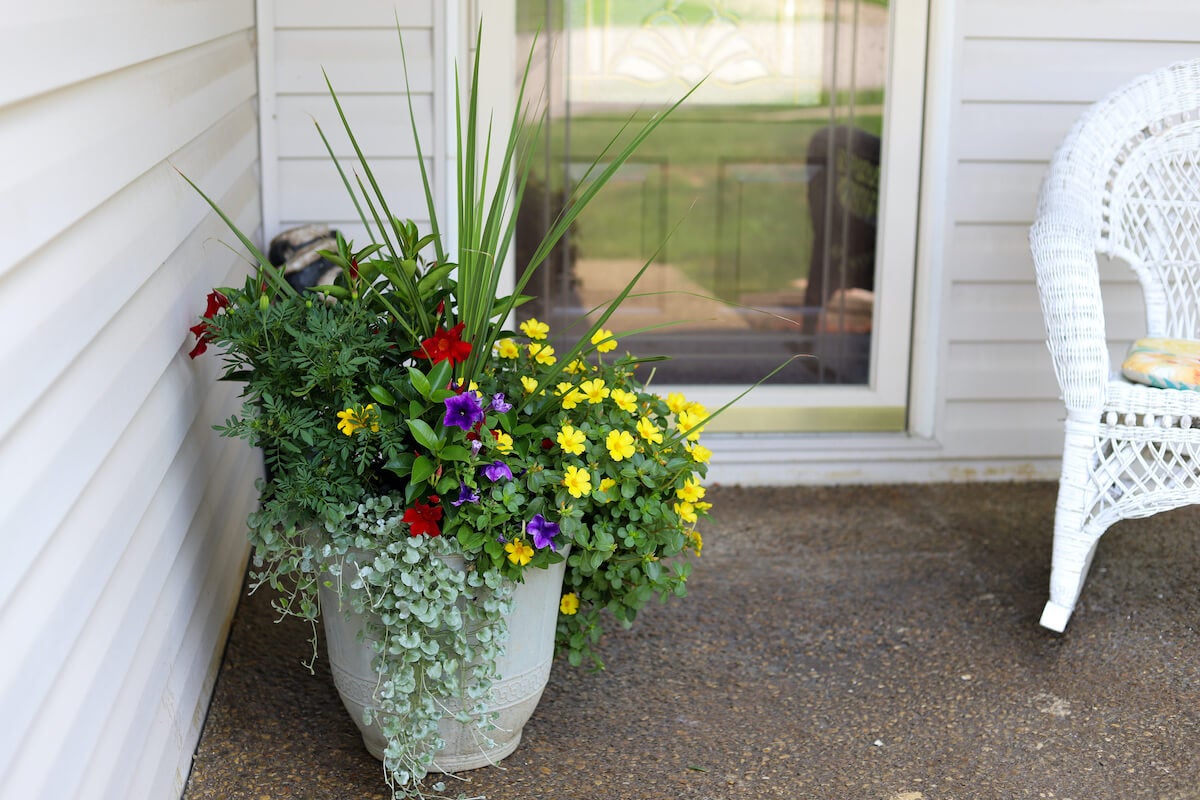 Potted plants are an inexpensive option for creating curb appeal.
Similar to landscaping, potted plants near your door can brighten up what might otherwise be a dull space. Andra DelMonico of Trendey says this easy curb appeal idea is easy and "breathes life and color into your entry" while also making our home look well cared for.
"Choose plants that are full and thriving for the biggest immediate impact," DelMonico recommends.
3. Keep Your Hedges Neatly Trimmed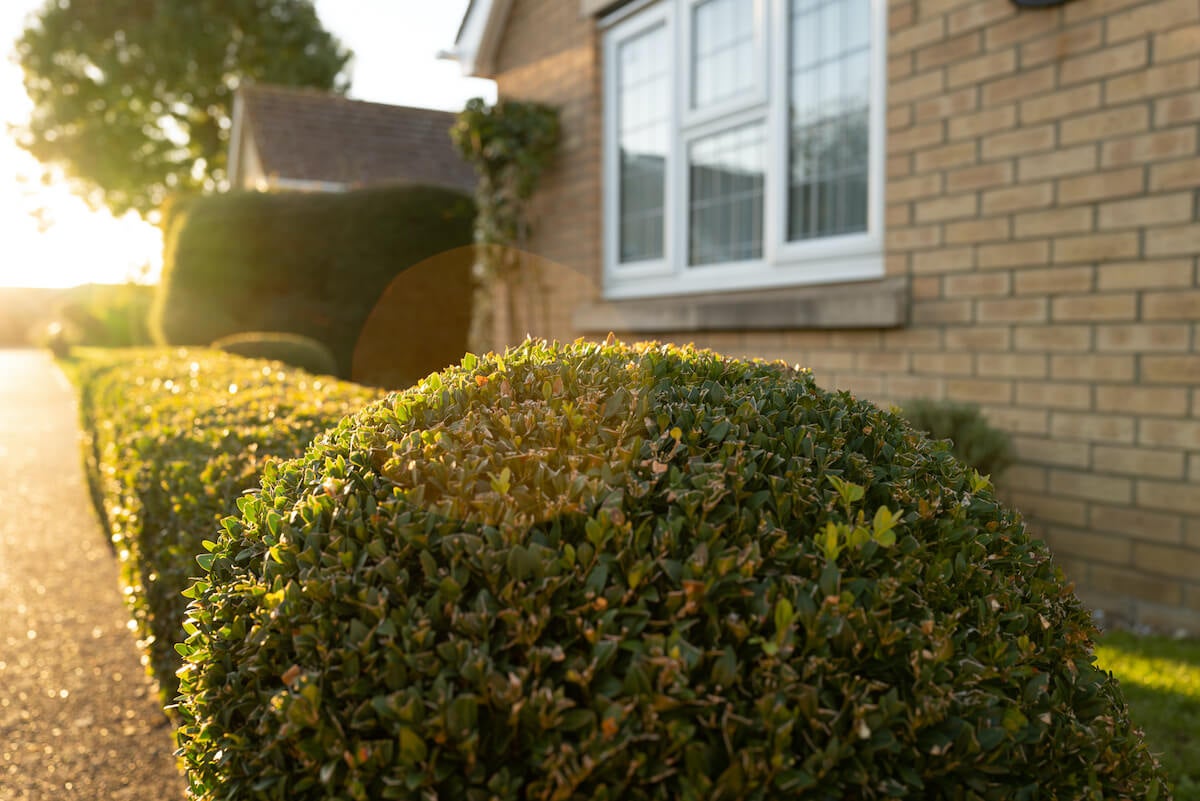 Regular maintenane keeps your hedges looking sharp.
Taking care of your hedges and bushes is essential to making your home attractive, according to Omer Reiner, a licensed realtor with Florida Cash Home Buyers. He explains that sharp edges make bushes appear neatly trimmed longer.
"Trim-looking bushes increase curb appeal and home value quite significantly," says Reiner.
4. Paint the Front Door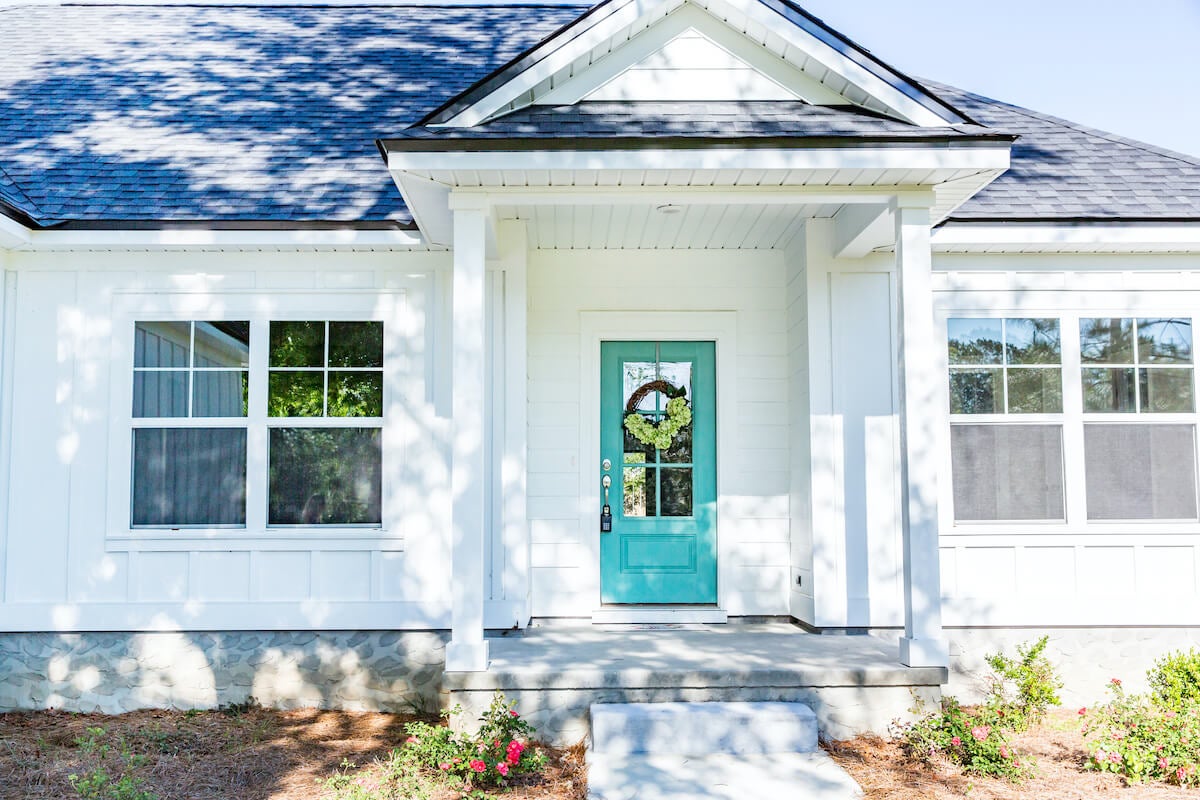 A brightly colored front door gives your home a focal point.
Andre Kazimierski of Improovy Painters says using an accent color is a good way to freshen up your entrance while also boosting your curb appeal. He suggests painting your front door a bold color to "give your home a focal point that is so important for first impressions."
Remember, however, that you want to coordinate your accent color with the other colors already on your house. Make your siding and trim similar in color so your front door really pops.
5. Add Window Boxes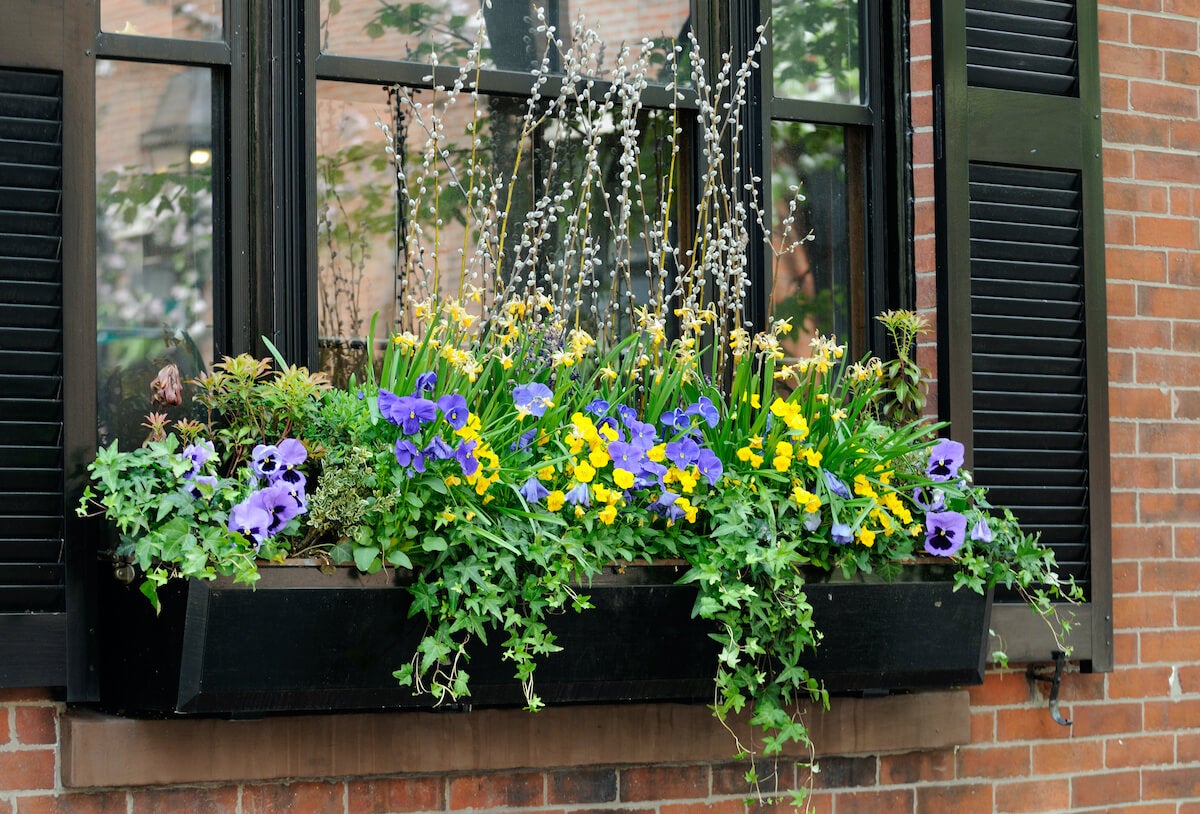 Window boxes with beautiful flowers can add to the perceived value of your home.
Miami realtor Trey Van Tuyl of DiscoverHomesMiami.com thinks window boxes are a great idea for increasing curb appeal. "This might seem a bit old-fashioned," he says, "but buyers love to see attractive window boxes full of colorful flowers.They go a long way to adding perceived value to your home."
Window boxes are easy to install and are a relatively inexpensive way to add color to your home.
6. Display New House Numbers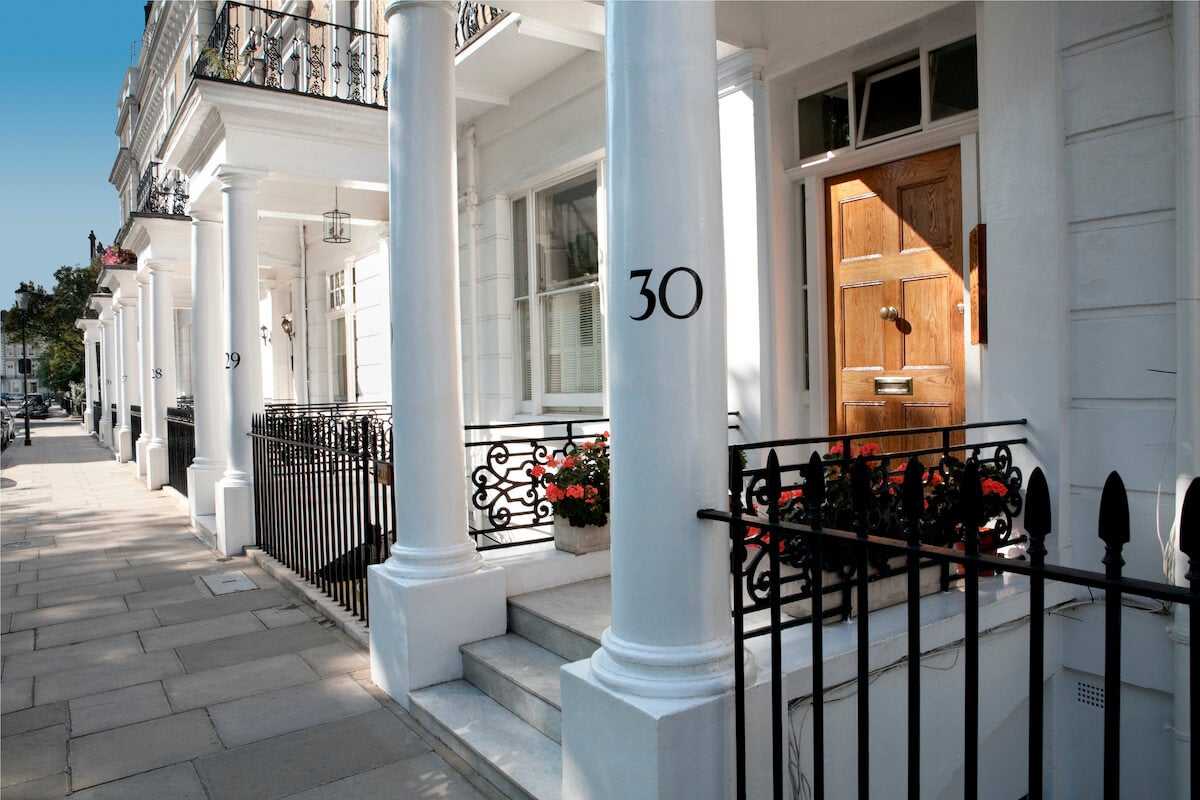 Easy-to-read house numbers make your home more inviting.
Have you ever struggled to find an address only to realize that the homeowners don't have their address on display? Or they used the stick-on variety that often fails to stick? Either way, the result is less than inviting, so Leonard Ang of iPropertyManagement recommends installing new house numbers that are visible from the street on the mailbox and near the garage.
"These two things are relatively cheap projects, costing less than $200. However, the curb appeal is priceless," says Ang.
A good rule of thumb is to match the numbers to the style of your house and to the finish of your outside light fixtures.This helps create cohesion in your home's appearance.
8. Add Hardscaping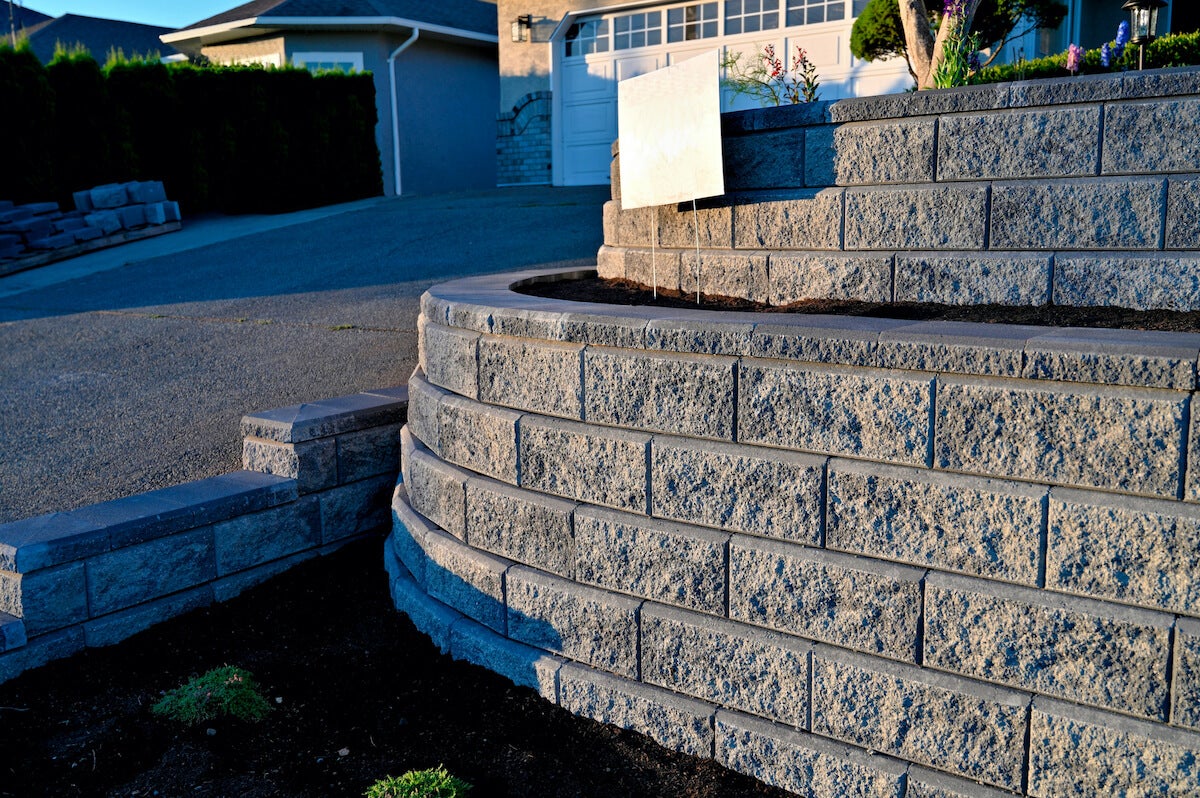 Hardscaping can be functional and attractive.
You can use hardscaping﹘essentially, any part of your landscaping that isn't living﹘to increase your overall overall curb appeal, according to Thomas Jepsen of Passion Plans. He suggests "breaking the home's traditional curves" using "natural elements, such as rock." Combining that with plants like hanging wisteria creates "a fairytale curb appeal" and "a welcoming outdoor space."
7. Illuminate Your Home's Exterior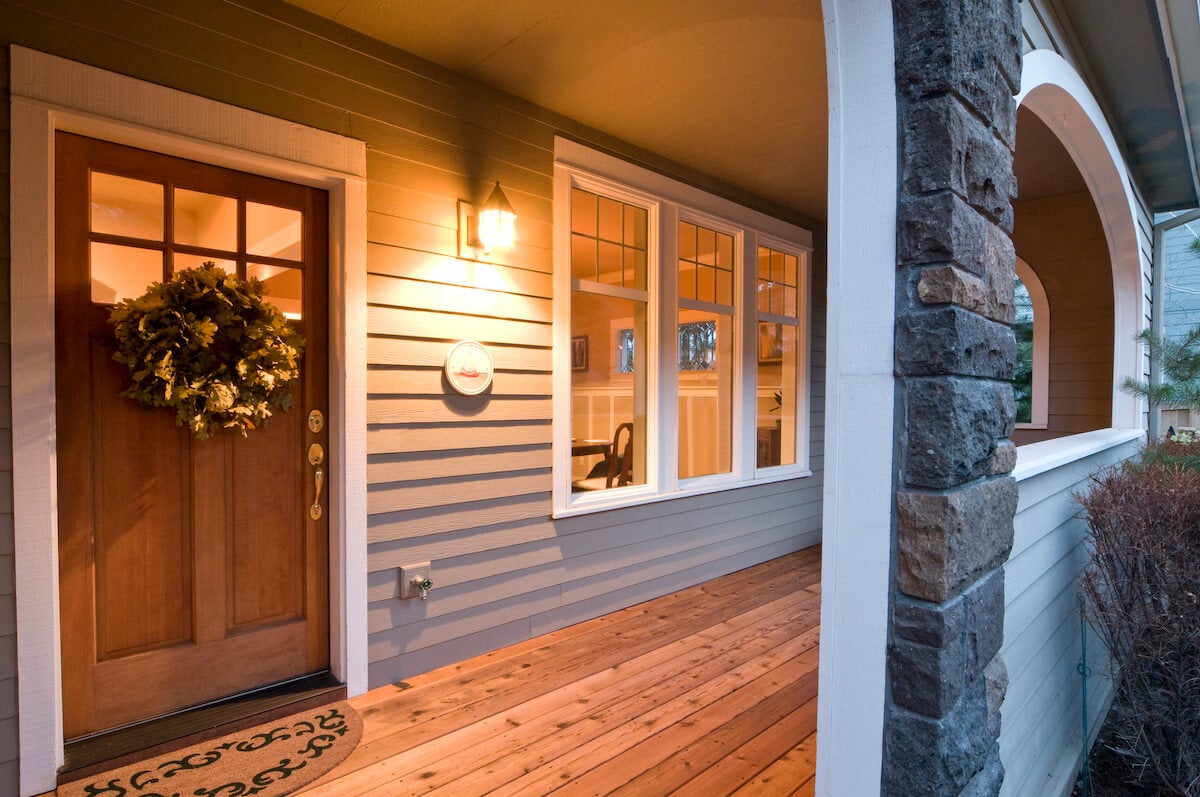 Lighting your entry helps with curb appeal and safety.
Lighting up your home definitely increases its appeal, but that's only one benefit, according to Dan Belcher of Mortgage Relief. He claims the added light increases safety, especially if you rely on new technologies to turn them on and off. "Smart home features are great for additional security since installation can be upgradeable with an enabled camera or fingerprint scan﹘something many homeowners want today."
9. Draw Attention to Your Windows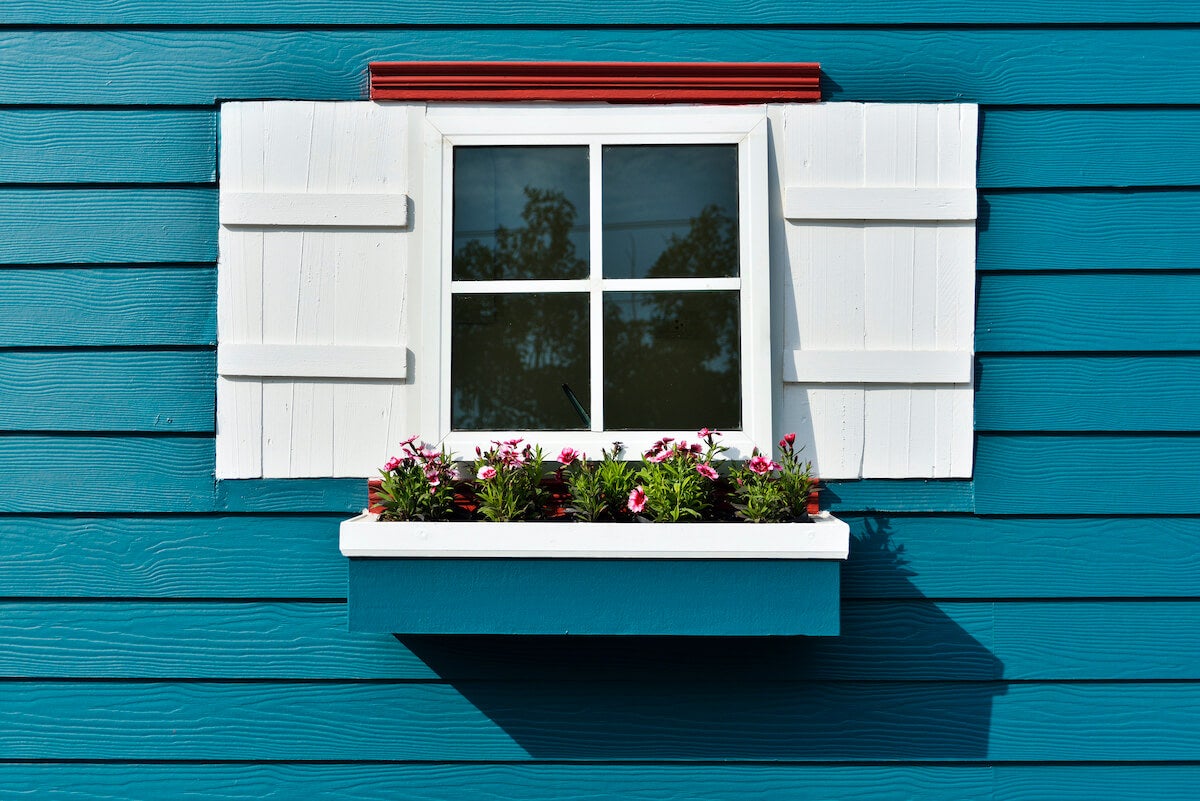 You can transform your home's exterior with colorful shutters.
Shutters add visual interest that can boost curb appeal, plus painting them is another way to add a pop of color to your exterior. But if shutters don't appeal to you, then you may want to pay attention to your window treatments.
Granted, most people think of window treatments as part of their interior design, but Rachel Fernie of Hunter Douglas says you can "bright blinds or curtains to add character" that can transform how your windows appear from the outside. Alternatively, Fernie suggests displaying a piece of statement art in the window.
10. Update Your Mailbox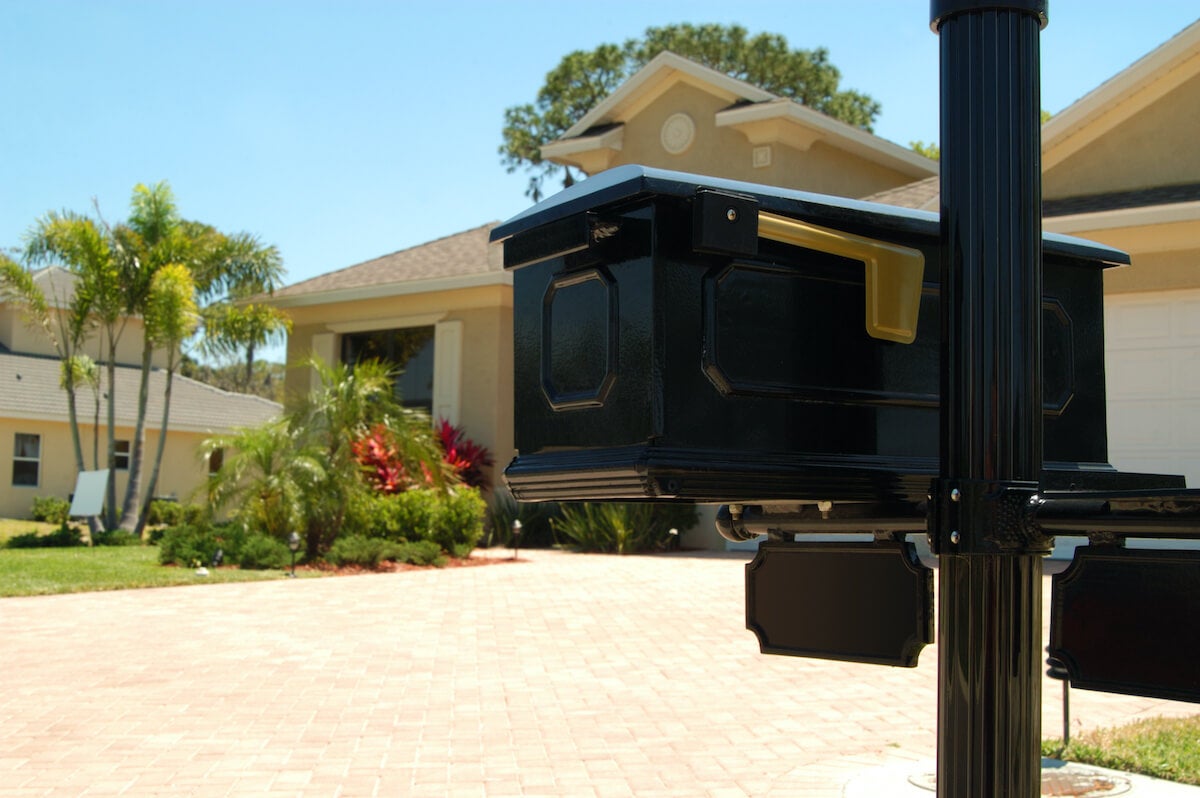 Increase your curb appeal by swapping out your old mailbox for something more on trend.
Nothing sours the appearance of your manicured law like a dilapidated mailbox, so Dino DeNenna from Hilton Head Realty recommends changing your old one for something new and trendy.
"A new mailbox installation can cost you around $50-$200, depending on the type of mailbox you need, says DeNenna, and adds that "a warm-colored and posh-looking mailbox increases the home's curb appeal."